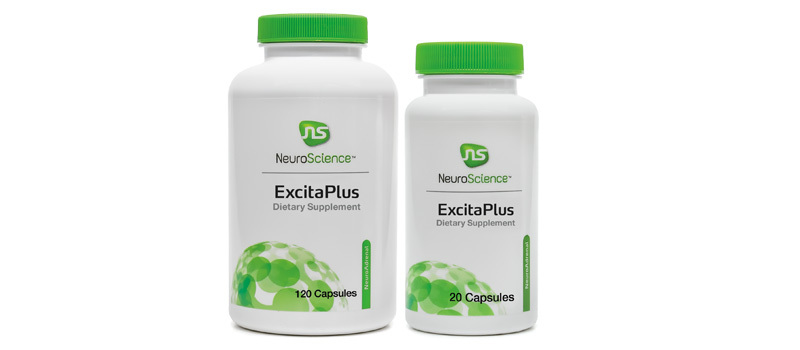 October 29, 2018
ExcitaPlus – New Convenient Size for Trial or Travel
Contains non-glandular ingredients important for adrenal health and reducing stress-induced fatigue*
Rediscover the benefits of ExcitaPlus in a 20ct bottle:
Prolonged stress is associated with dysregulation of the HPA axis, which can affect catecholamine and cortisol levels1
Rhodiola rosea in an adaptogen that has been shown to reduce stress-induced effects2,3*
ExcitaPlus provides more than three times the L-tyrosine and six times the Rhodiola per capsule compared to AdreCor
The new 20ct bottle contains 10 servings
Try ExcitaPlus in 20ct or 120ct
References:
Krizanova O, et al. Stress. 2016;19(4):419-28.

Chiang H, et al. J Food Drug Anal. 2015;23(3):359-69.

Spasov A, et al. Phytomedicine. 2000;7(2):85-9.