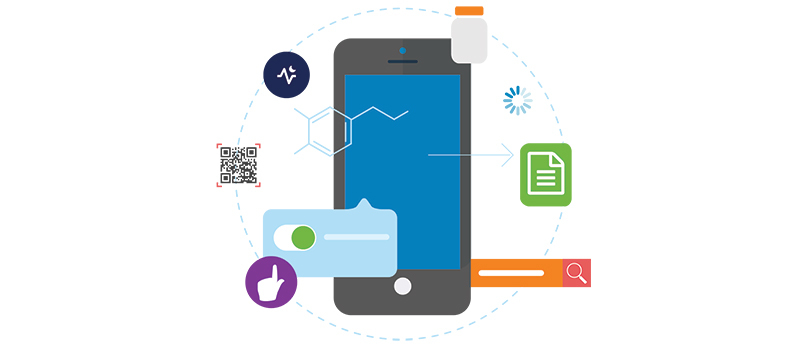 September 04, 2018
Upgraded NeuroSelect Technology
NeuroScience, a professional grade dietary supplement company with a record of innovative services, launched app version 2.0 and a new website interface for their NeuroSelect technology. This latest upgrade establishes NeuroScience as an industry leader for interactive technology in streamlining supplement selection, all without personal health information. NeuroSelect is exclusive to NeuroScience healthcare providers.
NeuroSelect empowers NeuroScience providers to select supplements via:
Scanning a specialized QR code on neurotransmitter pathway reports (app only)
Biochemical pathways such as serotonin, catecholamines, or cortisol (New)
Clinical indications such as sleep, mood, or cognition/focus (New)
A "build your own" template linked with the NeuroScience catalog (New)
Each selection approach instantly generates a simple and professional report called a Product Information Request (PIR), which can be quickly emailed, downloaded, or printed. Further increasing the functionality of NeuroSelect, all non-QR selection approaches are accessible within the NeuroScience website and do not require the mobile app.
All PIRs outline the relevant pathways, serving size, suggested use, key ingredients, and additional information for the selected product(s). The NeuroScience website now stores PIRs, allowing providers to easily search and view their PIRs in a convenient and secure location.
The NeuroSelect 1.0 app launched in March 2018 as a QR scanner compatible with specialized codes on neurotransmitter pathway reports. NeuroScience offers this latest upgraded service in its ongoing commitment as an innovative and reliable partner to its thousands of licensed healthcare provider customers.
Interested in creating an account?

Available on Google Play and the App Store