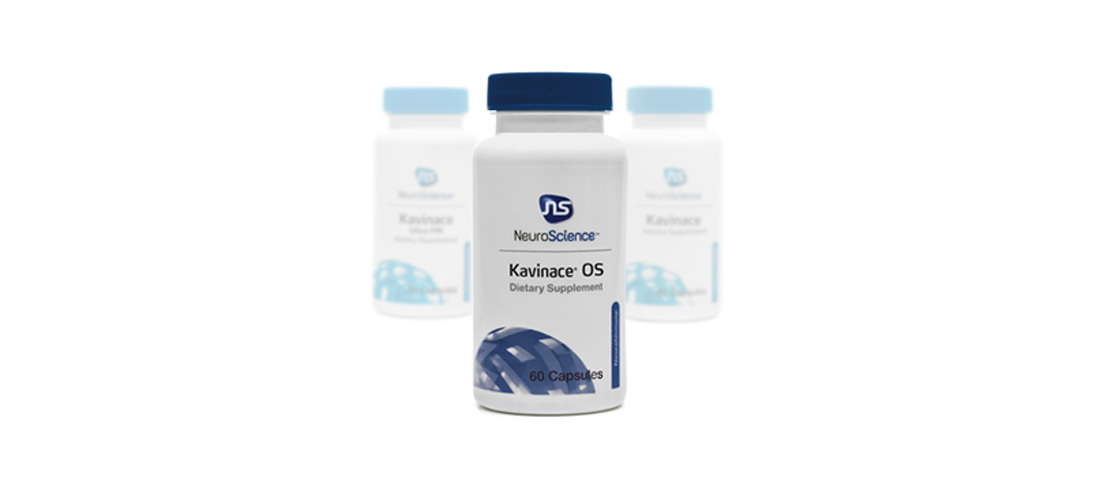 July 23, 2019
Kavinace - A Sleepstyle Brand Here to Stay
Over the years, many have turned to Kavinace® for reliable, fast-acting sleep support. As a sleep solution leader, NeuroScience understands the consequences of poor sleep, and we take the Kavinace brand experience seriously.
Beginning with Kavinace OS, the Kavinace line will continue to support sleep in a matter of doses, without including the ingredient 4-amino-3-phenylbutyric acid. While the ingredients and mechanisms may differ, only formulations that provide quick sleep support will use the Kavinace name. We believe Kavinace is a sleepstyle.
NeuroScience recognizes poor sleep results from a variety of root causes. Kavinace previously appeared only in the light blue colored GABA/Serotonin network because the product line primarily targeted the GABA pathway. However, expanding the Kavinace brand to other network categories helps to better address the many reasons behind sleeplessness.
NeuroScience is pleased to offer the first Kavinace reformulation: Kavinace OS, a new active formula. Kavinace OS will be available for healthcare provider accounts in September 2019.
Rest assured, with our scientists and your feedback working together, Kavinace remains the trusted brand and a sleepstyle for quick sleep support.*