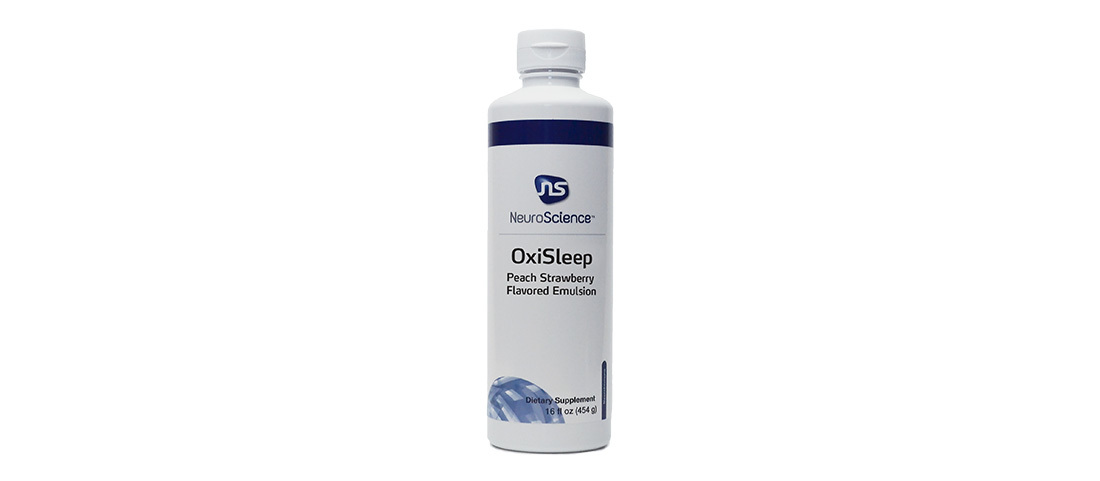 February 05, 2019
OxiSleep – Break the Immune-Sleep Cycle
OxiSleep utilizes NeuroCelleTM technology to encase a blend of antioxidants shown to improve the onset, duration, and efficiency of sleep*
Innovating with OxiSleep
Trusted ingredients, unique delivery, addressing a root cause for sleeplessness
OxiSleep is formulated with the patented NeuroCelle technology that utilizes micelles to blend insoluble ingredients such as astaxanthin and resveratrol for essential digestion and absorption1,2
Emulsion utilizing natural essential oil flavoring with zero sugars or sweeteners
Sleep and the Immune System

Sleep and the immune system are controlled by a daily circadian rhythm3
OxiSleep ingredients act as key immune-sleep cycle interventions by:

Impacting cytokine production via NFκB and T-cells4-6*
Scavenging free radicals and promoting the antioxidant glutathione7,8*
Supporting sleep-promoting processes9*
Streamline supplement selection with NeuroSelect
References:
Wu H, et al. Mar Drugs. 2015;13(9):5750-66.
Amri A, et al. J Control Rel. 2012;158:182-93.
Labrecque N and Cermakian N. J Biol Sci. 2015;30(4):277-290.
Esposito and Cuzzocrea. Curr Neuropharmacol. 2010;8:228-242.
Falchetti R, et al. Life Sci. 2001;70:81-96.
Bonaventura P, et al. Autoimmun Rev. 2015;14(4):277-85.
Brasnyo P, et al. Br J Nutr. 2011;106(3):383-9.
Rayman M. Lancet. 2012;379:1256-69.
Pandi-Perumal S, et al. Prog Neurobiol. 2008;85(3):225-53.