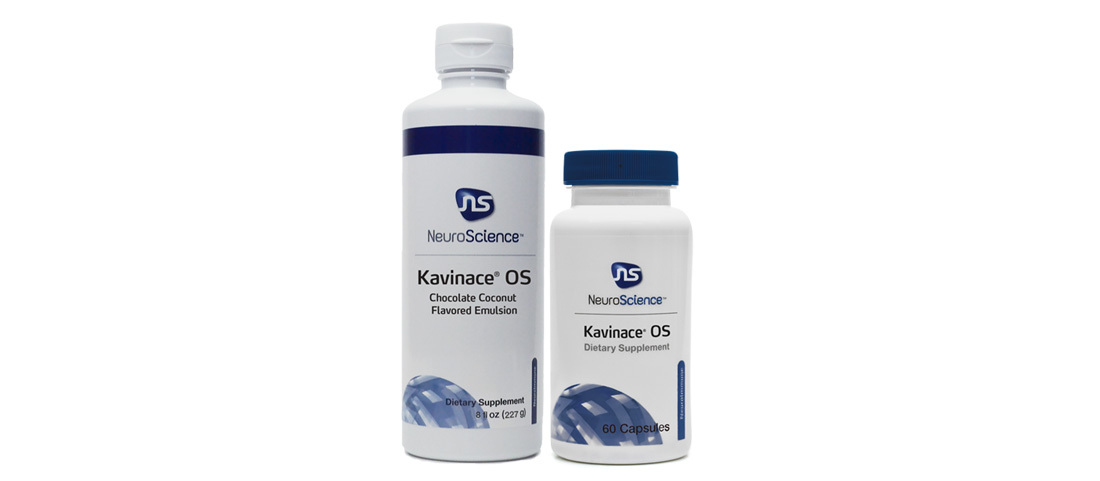 July 24, 2019
First Reformulated Kavinace Now Available
Kavinace® OS, one new active formula, offered in two delivery options
Kavinace OS Emulsion - Now available
A liquid emulsion that may be preferable for those with digestion/absorption concerns or an aversion to water and capsules at bedtime. Kavinace OS Emulsion features non-GMO and organic ingredients.
Kavinace OS (capsules) - Available September 2019
A vegetable capsule identical in size and type to the previous Kavinace capsule. Kavinace OS capsules will offer the convenience of a consistent experience to those loyal to the Kavinace brand.
Kavinace OS is a unique comprehensive blend of ingredients shown to improve the onset, duration, and efficiency of sleep.*