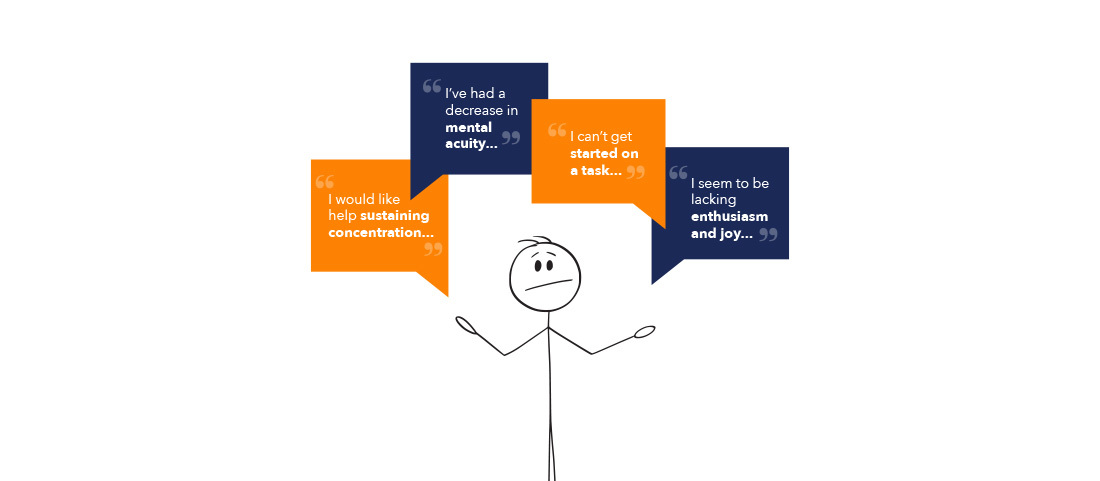 October 18, 2021
The Daytime Support Difference - How to Target Your Patients' Needs
NeuroScience presents: The Daytime Support Difference - How to Target you Patients' Needs, a virtual healthcare provider webinar.
Many daytime issues often present the same even though the source of the symptom can be very different. Being able to discern these biological differences can produce lasting results for patients. So what exactly is behind generic daytime symptoms like poor mental acuity, lack of enthusiasm, or that missing spark for attention? And how do you find the right daytime support for every patient?
Leveraging lessons from over 20 years in brain health, the webinar will help healthcare providers:
Recognize the science behind daytime symptoms, including what it means to feel energized, engaged, and enthusiastic
Review pathway biochemistry and the roles played by acetylcholine, phenylethylamine, dopamine, norepinephrine, and epinephrine
Differentiate similar daytime patient profiles to identify unique needs and opportunities for support
Learn why key ingredients work and how to use effectively for targeting daytime symptoms

The featured presenter is Abigail Marinack. Abbey holds a Doctorate of Naturopathic Medicine and is currently the Chief Operations Officer at NeuroScience, an organization she has been passionately dedicated to for nearly a decade. Her vast experience and understanding make her an excellent speaker.
Join NeuroScience on Wednesday, October 27th at 2:00 pm CST to talk about daytime support and why it matters!
Reserve your spot here - https://my.demio.com/ref/gBnn2...