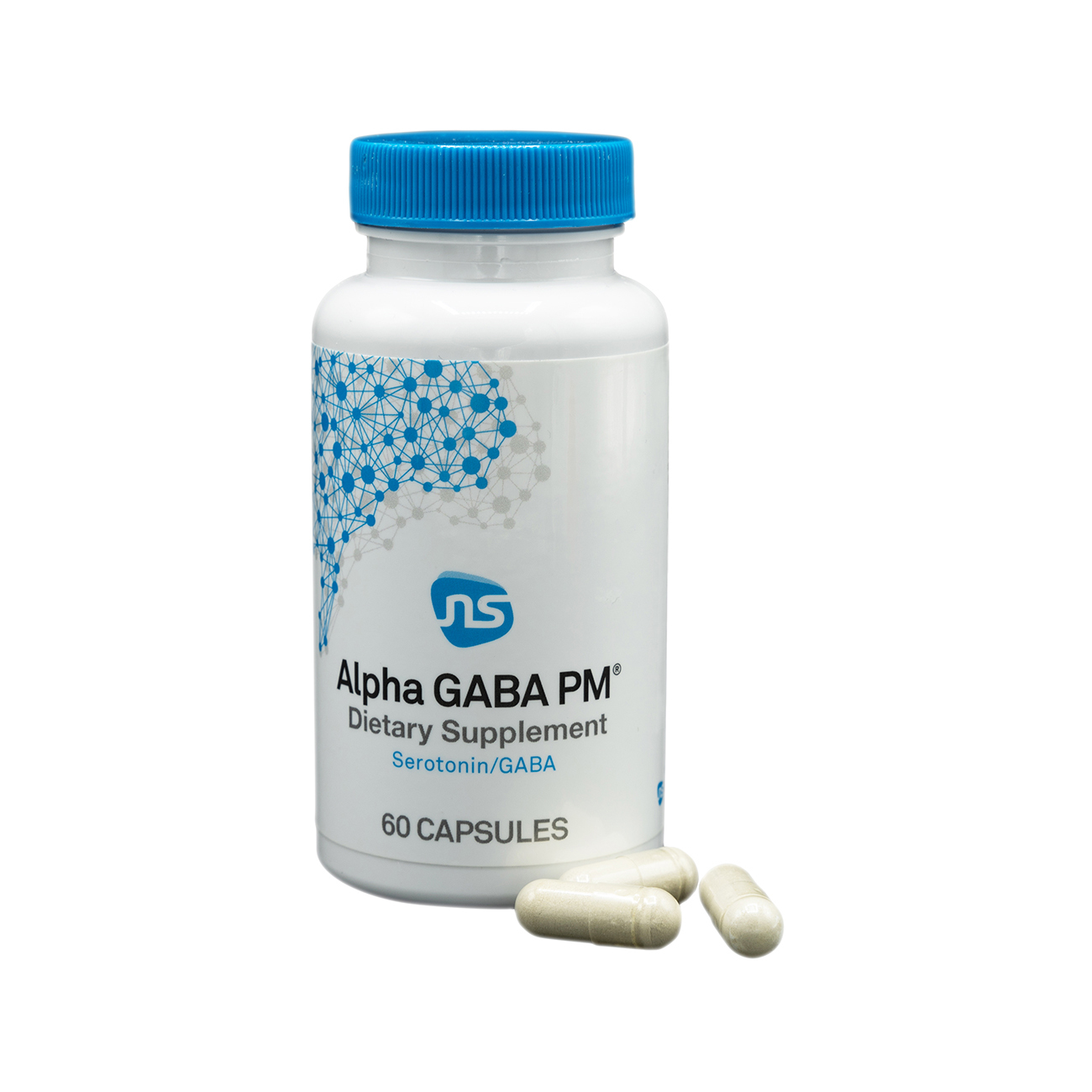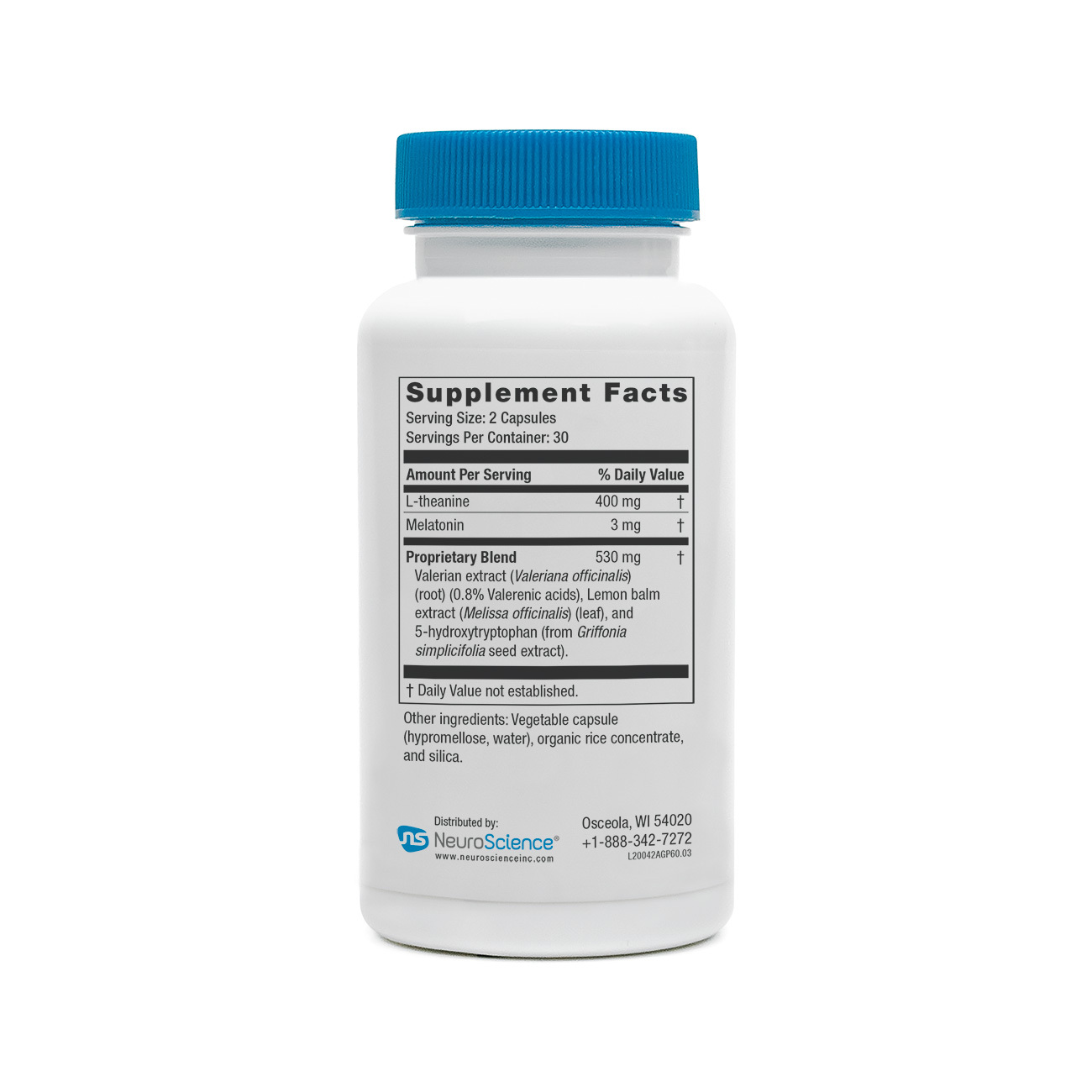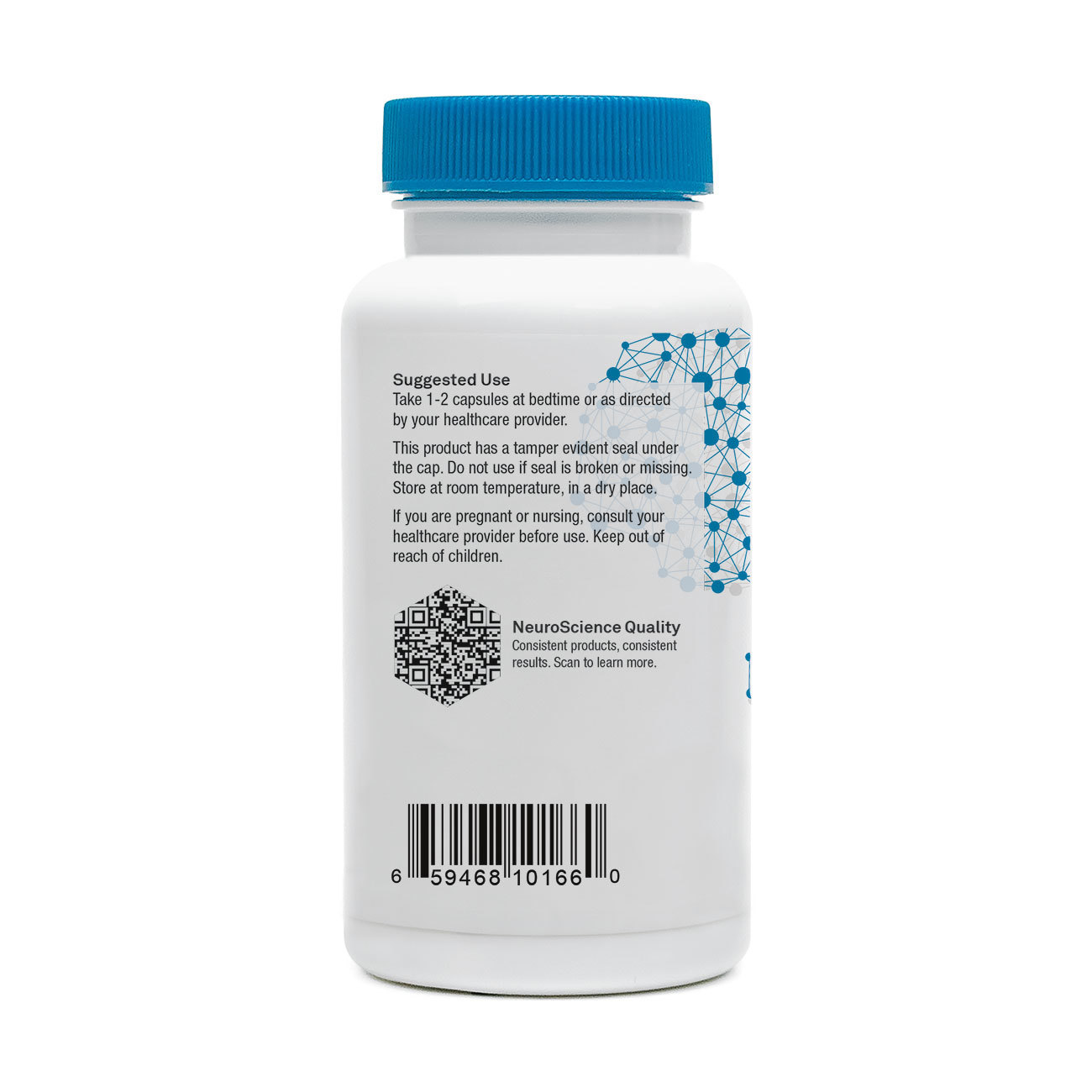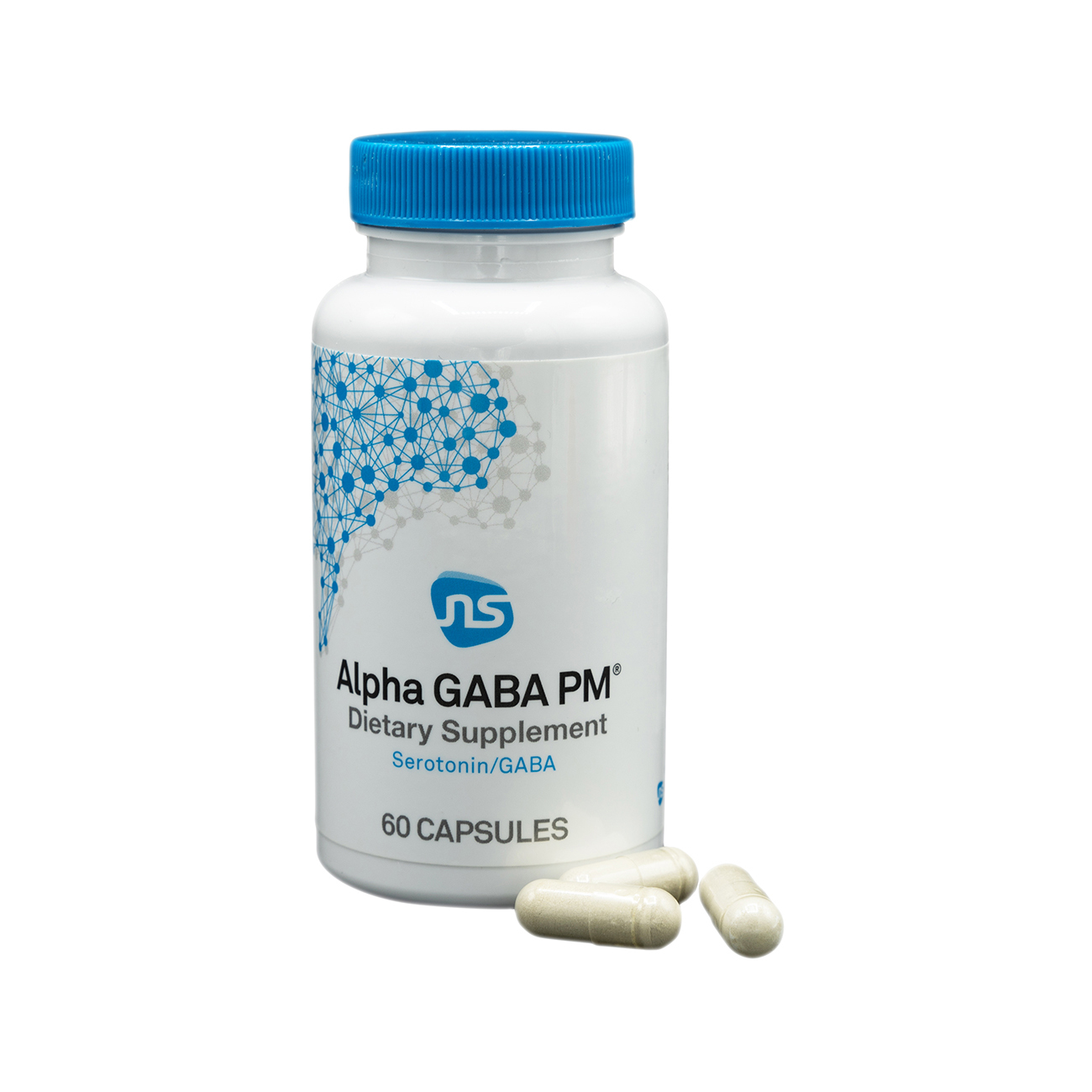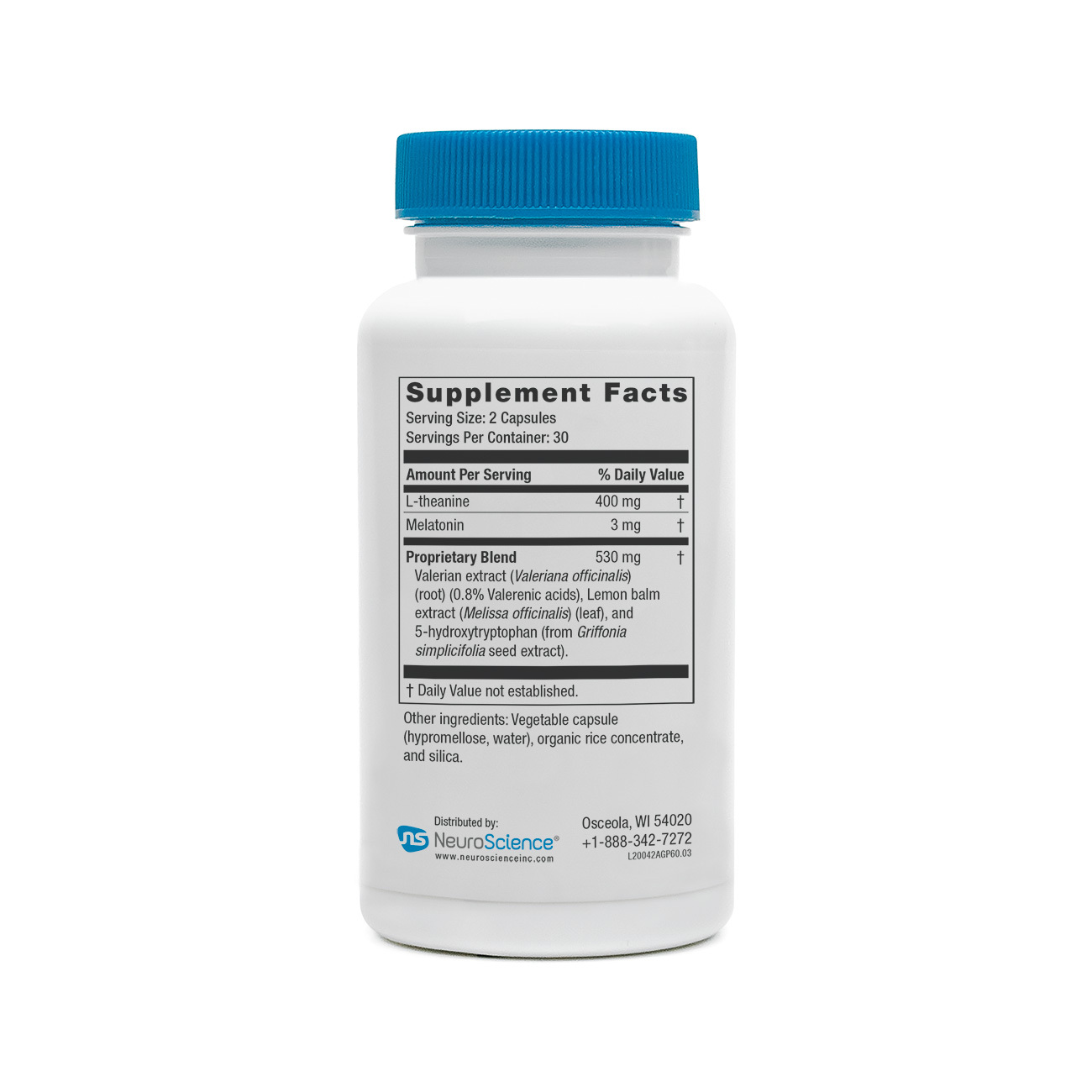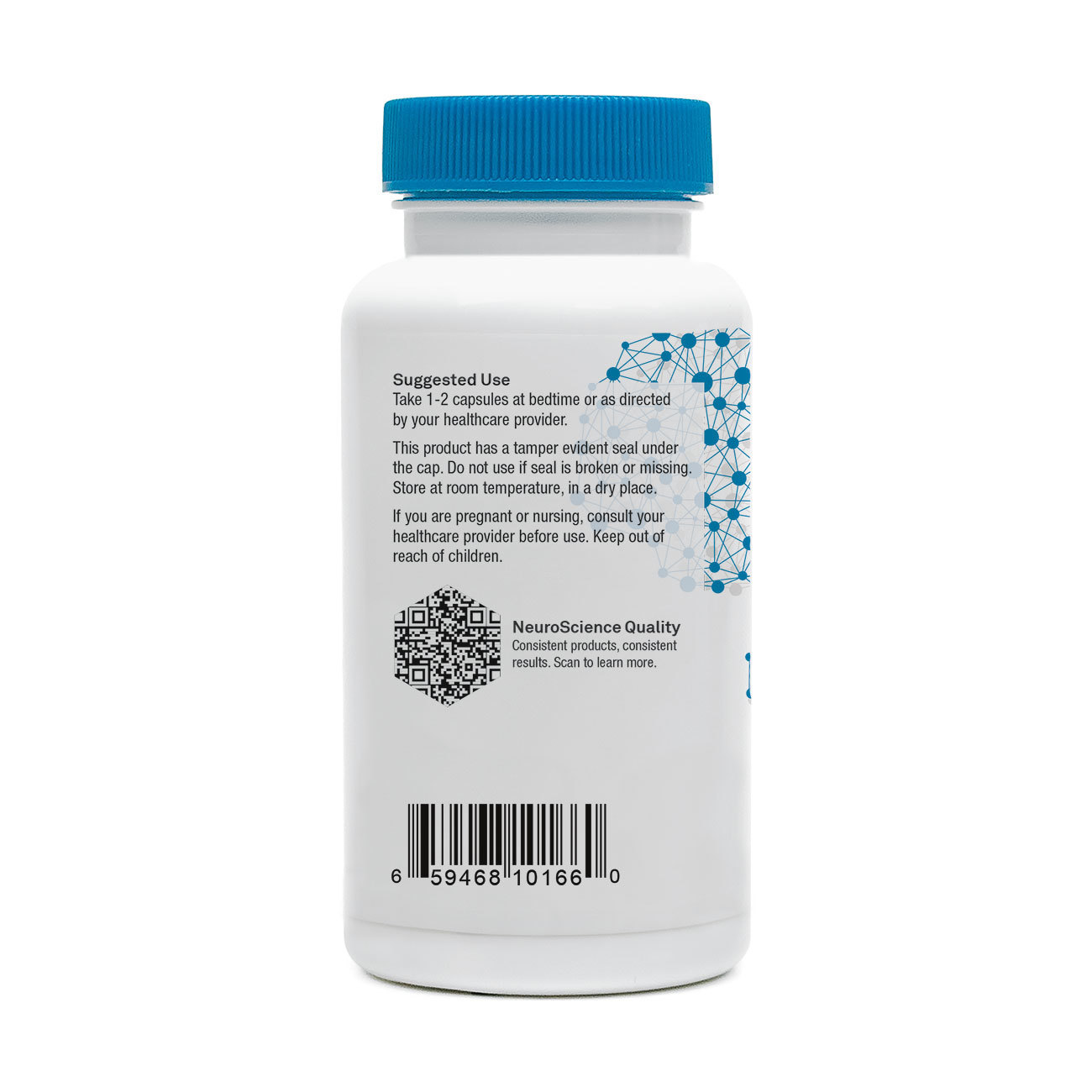 Item Number: 20042
Call to place a backorder today! In stock early June.
60 Capsules
Researched blend of botanicals and 400 mg of L-theanine shown to induce calming brain waves and naturally improve sleep during times of stress*
To buy our products you must be a NeuroScience account holder.
Suggested Use
Take 1-2 capsules at bedtime or as directed by your healthcare provider. Do not exceed suggested use.
Consider a Network Approach