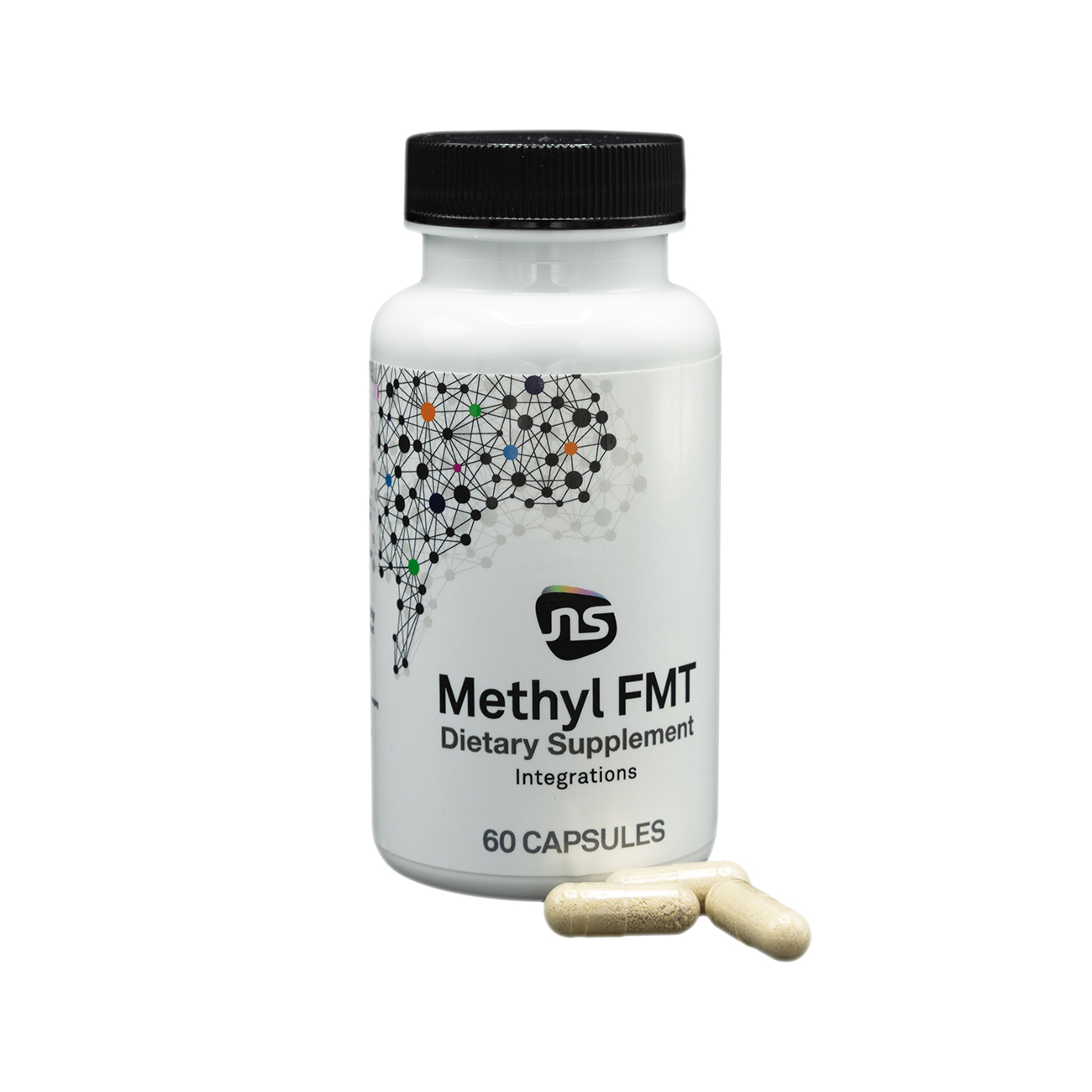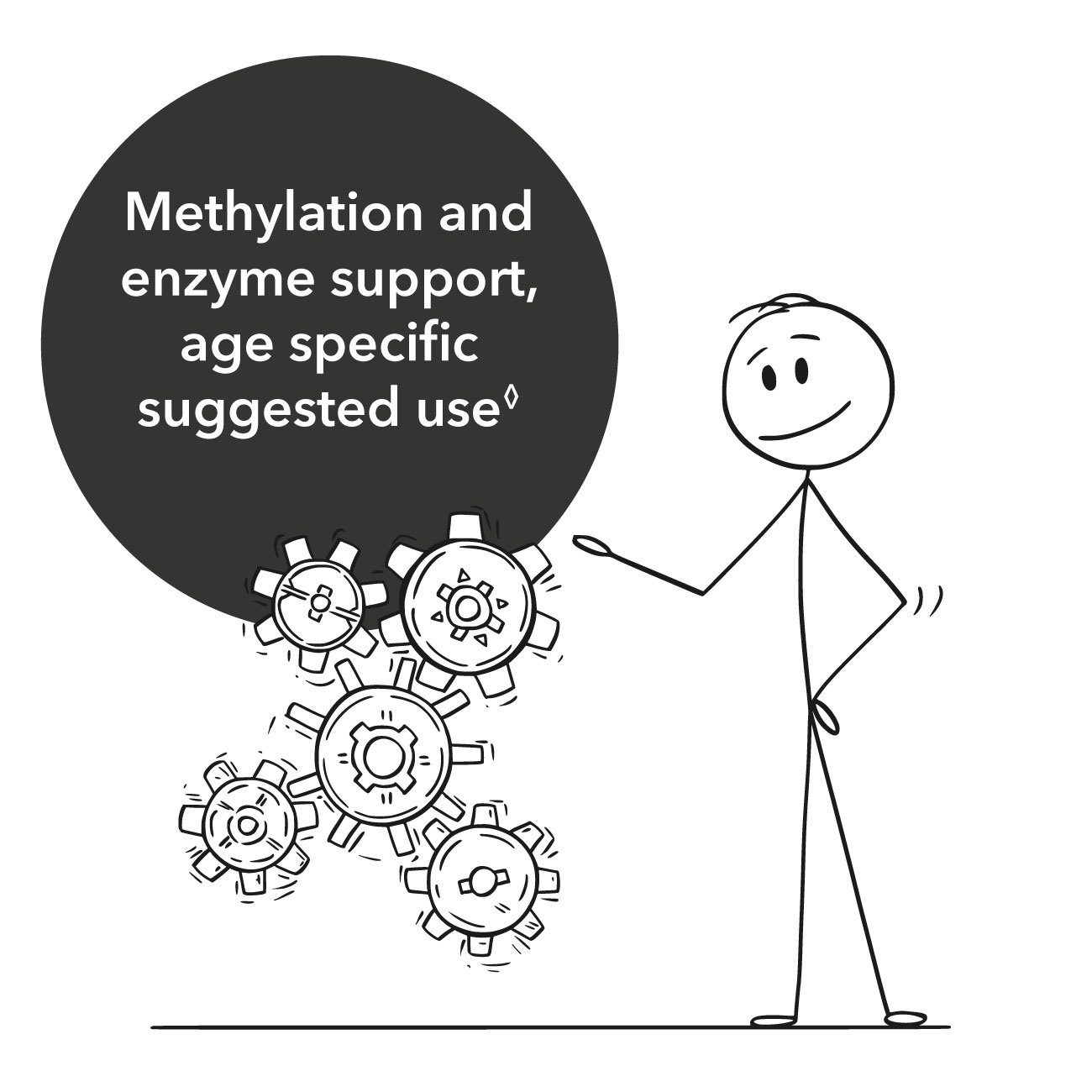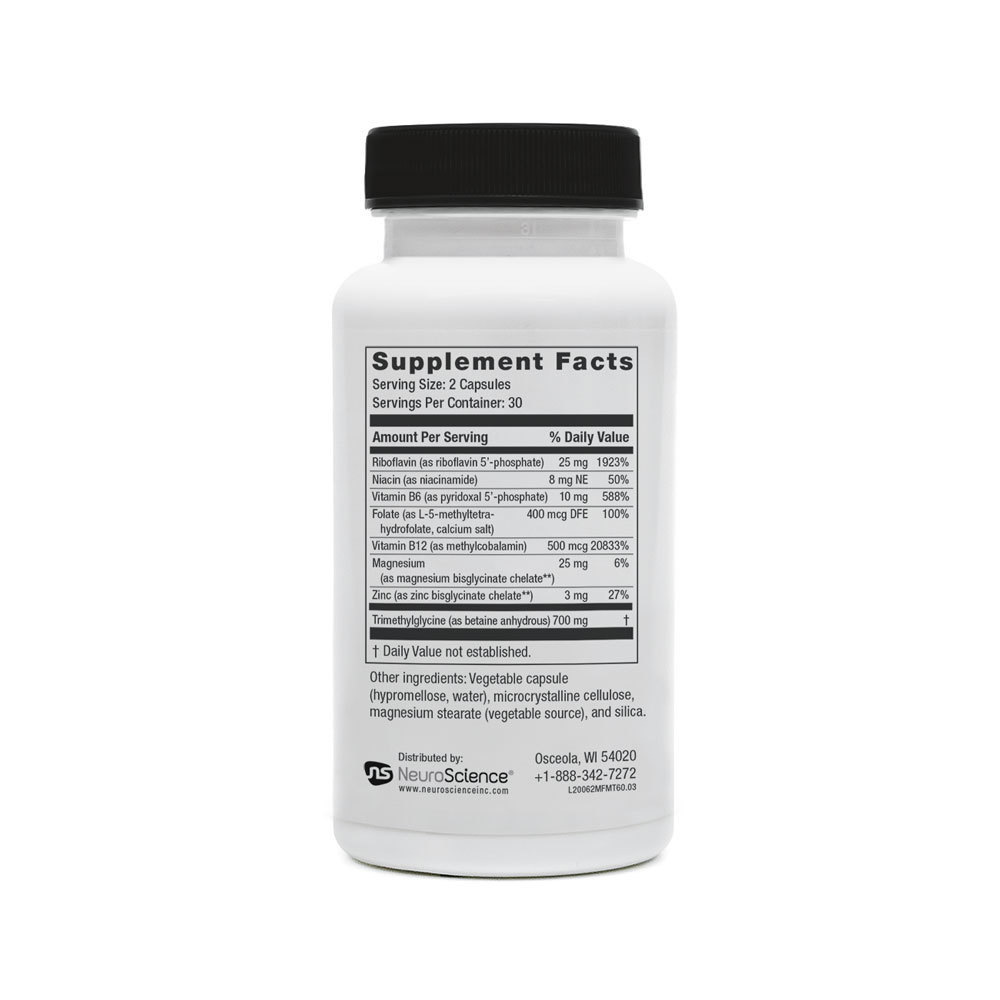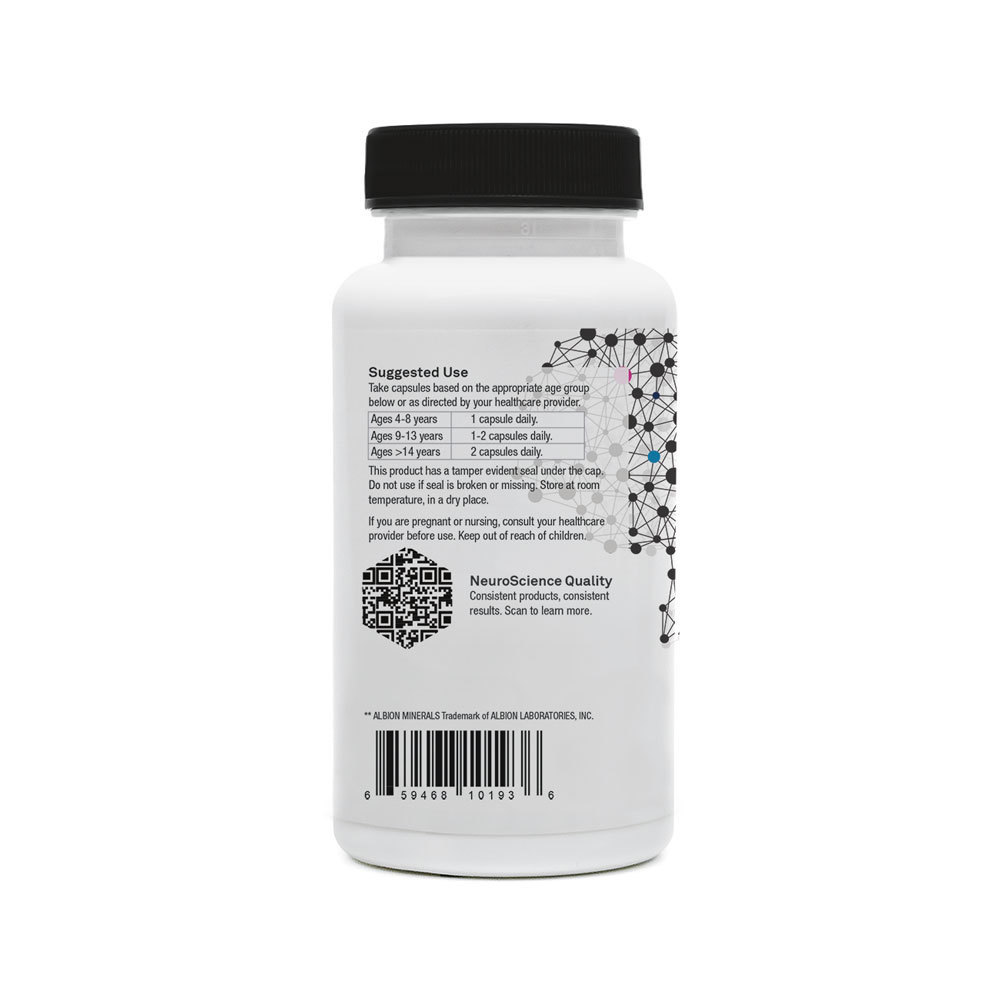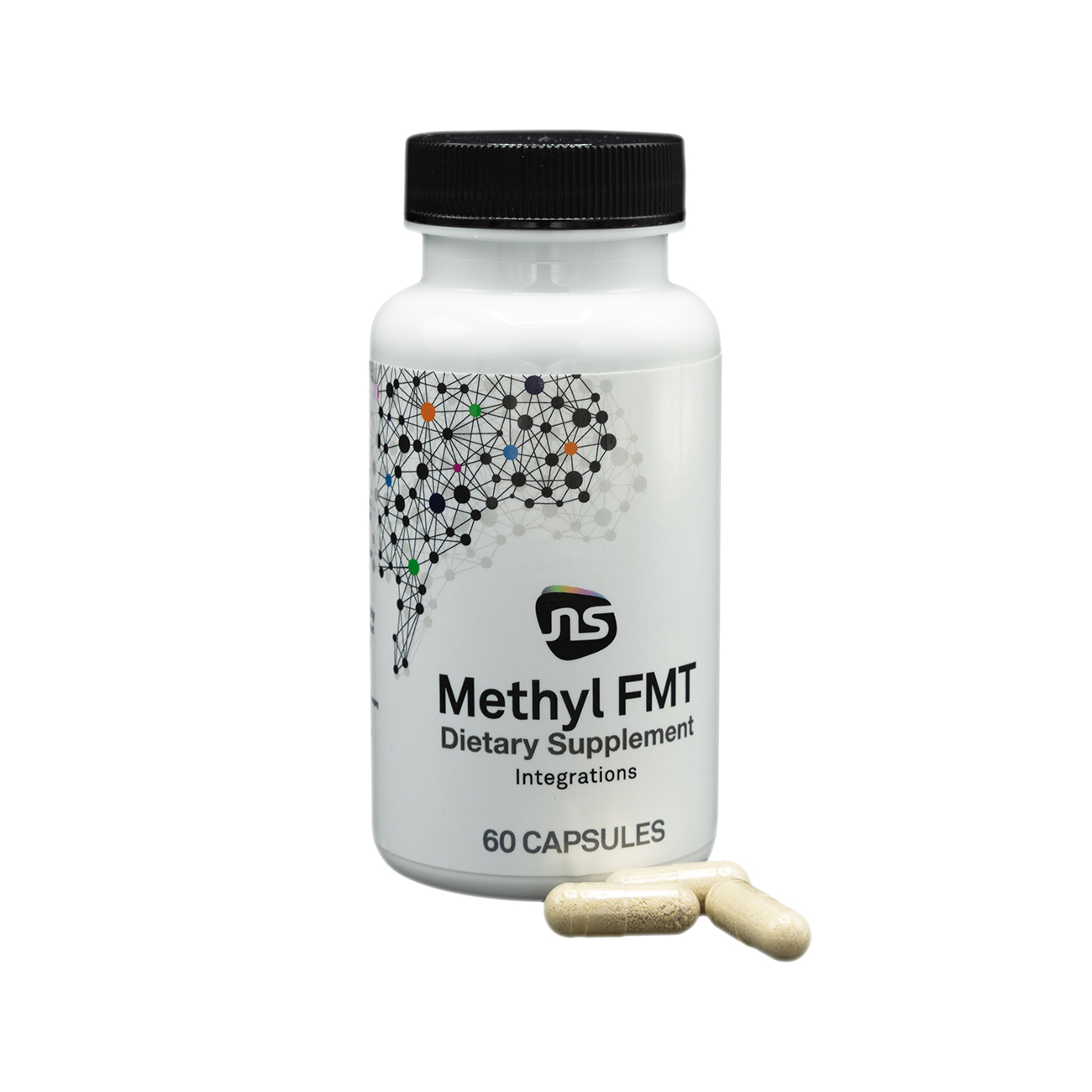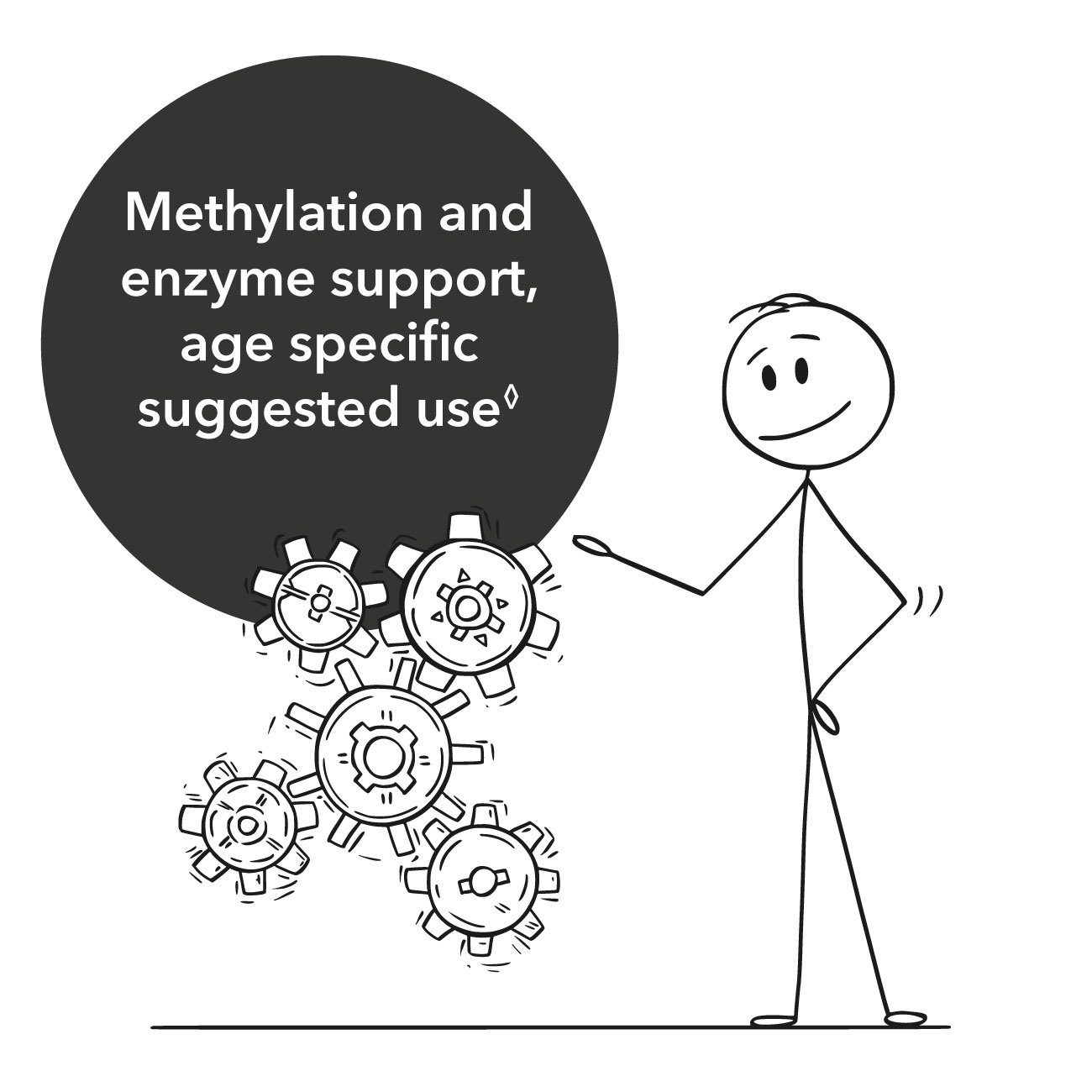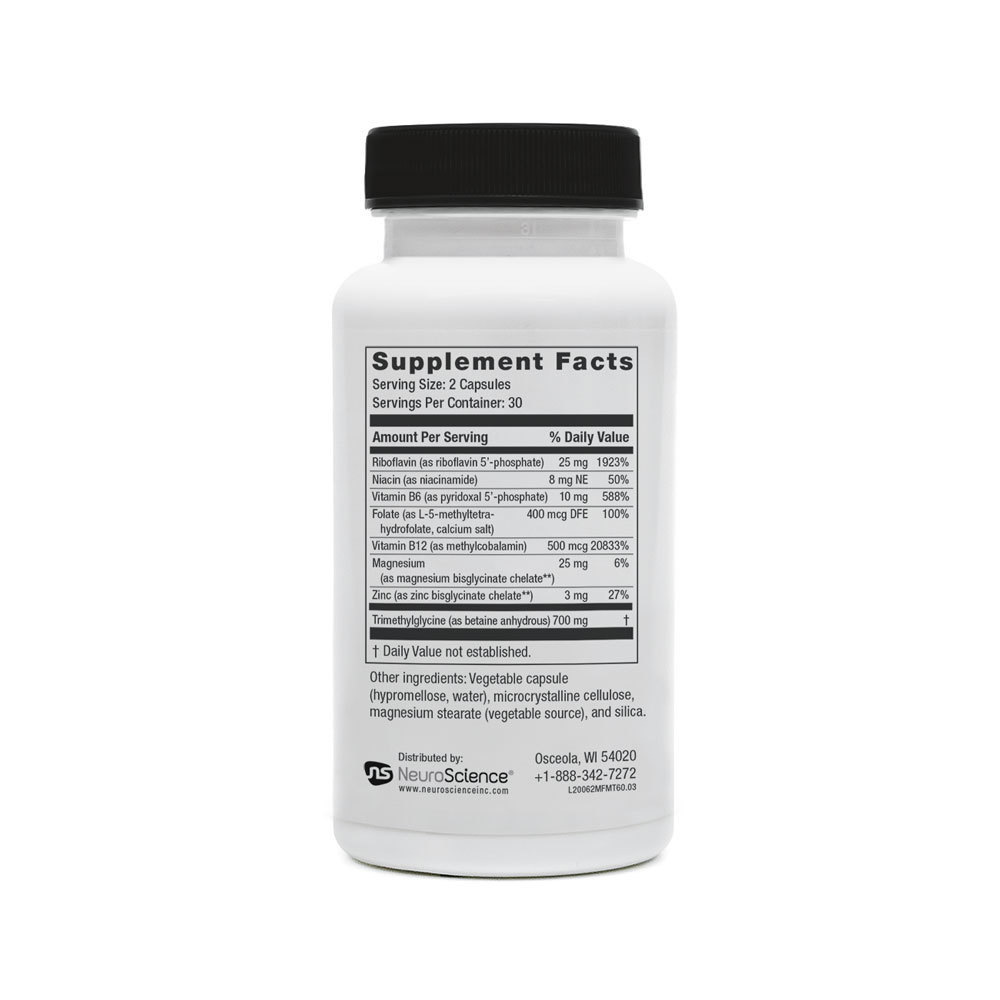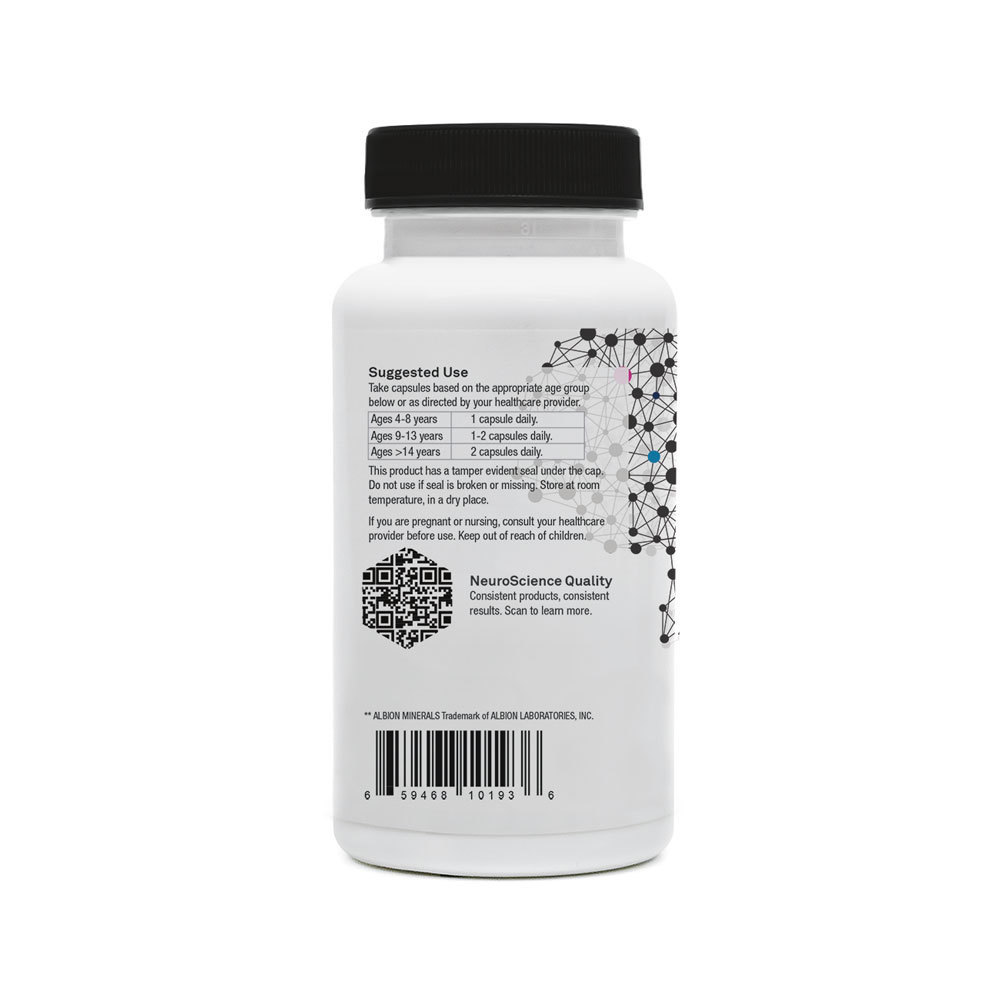 Item Number: 20062
Methyl FMT
60 capsules per bottle
Fundamental methylation support and complete cofactor fuel designed for the entire family, from genetics and mood to healthy homocysteine*
To buy our products you must be a NeuroScience account holder.
Suggested Use
Take capsules based on the appropriate age group below or as directed by your healthcare provider. Do not exceed suggested use.
Ages 4-8 years: 1 capsule daily.
Ages 9-13 years: 1-2 capsules daily.
Ages >14 years: 2 capsules daily.
Download Spec Sheet
Consider a Network Approach