The biochemistry of every sleepless brain is unique
Amino Acid
Basic precursor-based formulas
Comprehensive
Personalized botanical network blends
Provider exclusive resources
Select supplements with confidence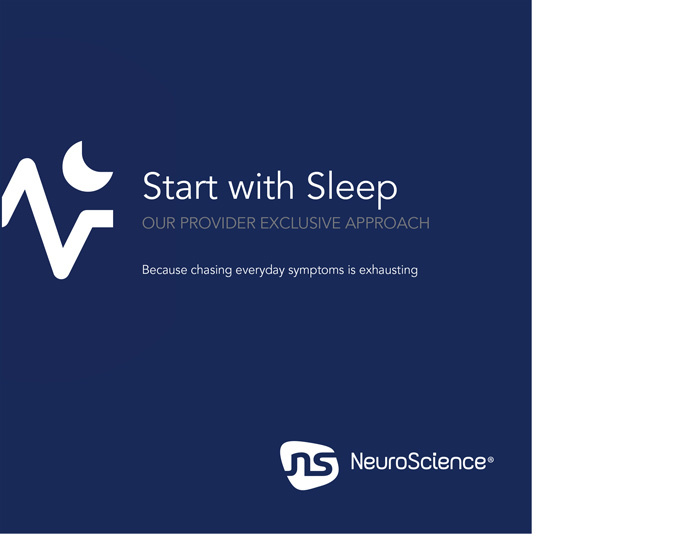 Start with Sleep on brochure
A reference companion to guide healthcare providers through our approach

View the brochure >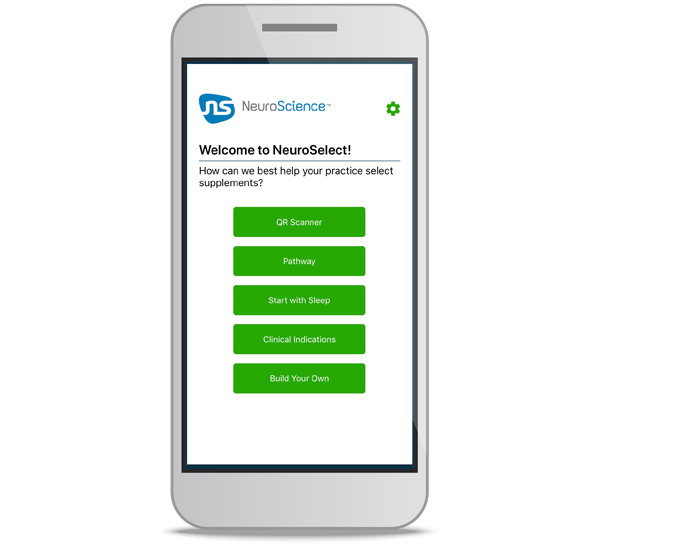 Start with Sleep on NeuroSelect
Streamline supplement selection with an interactive, uniquely focused feature on sleep

Learn more about NeuroSelect >
Start with Sleep is mobile
NeuroSelect, containing Start with Sleep, is available for free download on Google Play and the App Store.

Download >
Interested in an account?
Licensed healthcare providers may apply for an account to access NeuroScience services.
Apply >
Learn about the line
The shop page contains detailed information on each NeuroScience supplement.

Shop >